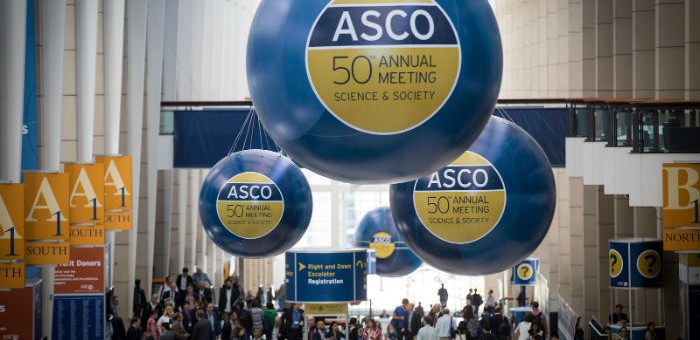 Continuing Medical Education Information
The goal of the 2014 ASCO Annual Meeting is to foster communication among oncology-related subspecialties and the exchange of a wide range of ideas related to cancer. ASCO's objectives are to advance the education of physicians and other professionals caring for patients with cancer, to support the development of clinical cancer researchers, and to facilitate the delivery of high-quality health care to patients with cancer. The 2014 ASCO Annual Meeting is designed to serve the respective interests of the Society's multidisciplinary membership, with education focused on medical, surgical, and radiation oncology. Amadix´s staff attended different sessions focused on the latest results and cutting-edge technology for the diagnostics of colon, lung and prostate cancer.
Needs Statement
With emerging educational and scientific advances, oncology is a field where patient care standards can change very quickly. Due to the high volume of literature and best practices information available, it is important that oncologists and other cancer care providers synthesize and digest the latest evidence based information applicable to their practice/research setting. In an effort to meet educational needs based on this rapid exchange of information, ASCO is committed to disseminating the latest scientific findings in oncology and practice-changing advances in cancer prevention, diagnosis, treatment, and survivorship.
Target Audience
The Annual Meeting is designed for U.S. and international physicians and researchers involved in multidisciplinary clinical cancer care including, but not limited to medical, surgical, and radiation oncologists; pathologists; radiologists; and other translational-oriented laboratory scientists. The Annual Meeting can also benefit nurses, pharmacists, physician assistants, and other health care professionals involved in clinical cancer care and cancer research, as Amadix´s Scientific team.