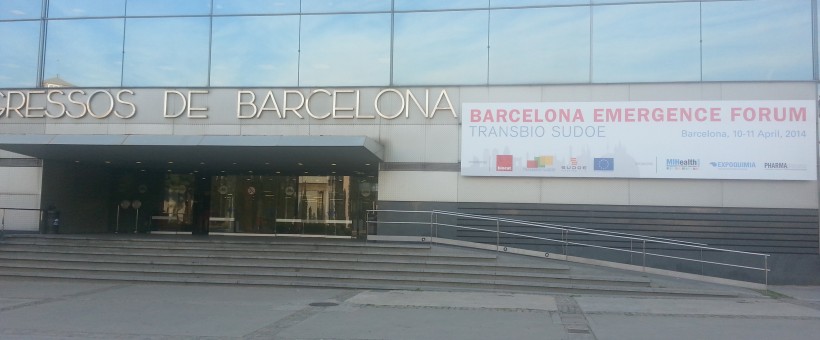 The Barcelona Emergence Forum TRANSBIO SUDOE took place on April 10-11 in Barcelona.  
TRANSBIO SUDOE is a science-driven innovation project of the South-West European region, co-funded by the European INTERREG SUDOE program. It was born with the aim of promoting traslational interdisciplinary research in life sciences, developing a long lasting cooperative network facilitating public-private partnerships and fostering the company's development and boosting the launch of start-up and spin-offs.
The Barcelona Emergence Forum was opened for all researchers, academic, companies, students and professionals related to Human Health and Agro food Innovation fields. It held more than 40 Expert Field Speakers, Technology Transfer Offices, Technologic Platforms and Companies coming from the different partner regions: Aquitaine, Balearic Islands, Catalonia, Galicia, Languedoc-Roussillon, Lisbon Region, Midi-Pyrénées and Valencian Community.
During partnering sessions, Amadix held B2B meeting with different national and international TTOs and companies.