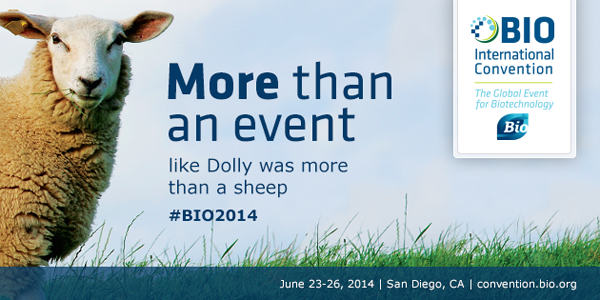 The world's largest biotechnology gathering
The BIO Exhibition allows exhibitors to reach high-level executives and influential decision makers who come to BIO to discover new players in the industry, form partnerships and evaluate emerging technologies. Conveniently organized by product focus, the exhibition includes companies in the Digital Health Zone, Innovation Zone, BioProcess Zone, Bio IT Zone, Business Services Zone, Contract Services Zone, and Discovery Zone. This year the BIO Exhibition has hosted thousands of organizations including the leading biotech companies, top 25 pharma companies, top 20 CROs and CMOs, more than 300 academic institutions including the major research labs and government agencies and the leading consultants and service companies.
 BIO 2014 Education Program
This year's education has been strategically designed with business and professional development needs in mind. Innovative changes to BIO 2014 have included: new session formats designed to foster increased audience engagement, more networking opportunities around session topics, Specialty Forums featuring new programming and an efficient 3-day schedule.
Education is organized by two categories: Specialty Forums, for attendees who are looking to take a deeper-dive into a particular subject area, and Session Tracks, for attendees interested in a "sampling" of cutting-edge topics.  Education topics include digital health, personalized medicine, orphan diseases, regenerative medicine, business development, intellectual property, regulatory approval and much more. Each Specialty Forum culminates with dedicated time for collaboration and networking amongst peers.
 Amadix, Partnering at BIO
The BIO International Convention is the largest venue for private company-to-company meetings in the world. According to an independent survey, partnering events such as BIO drive the majority of successful deals in the biopharma industry. In 2013, BIO hosted a record-breaking 25,537 partnering meetings between 2,846 companies and featured 167 company presentations.